Four Office Etiquette Rules That No Longer Work
A guide for those who want to take the team back to offline office.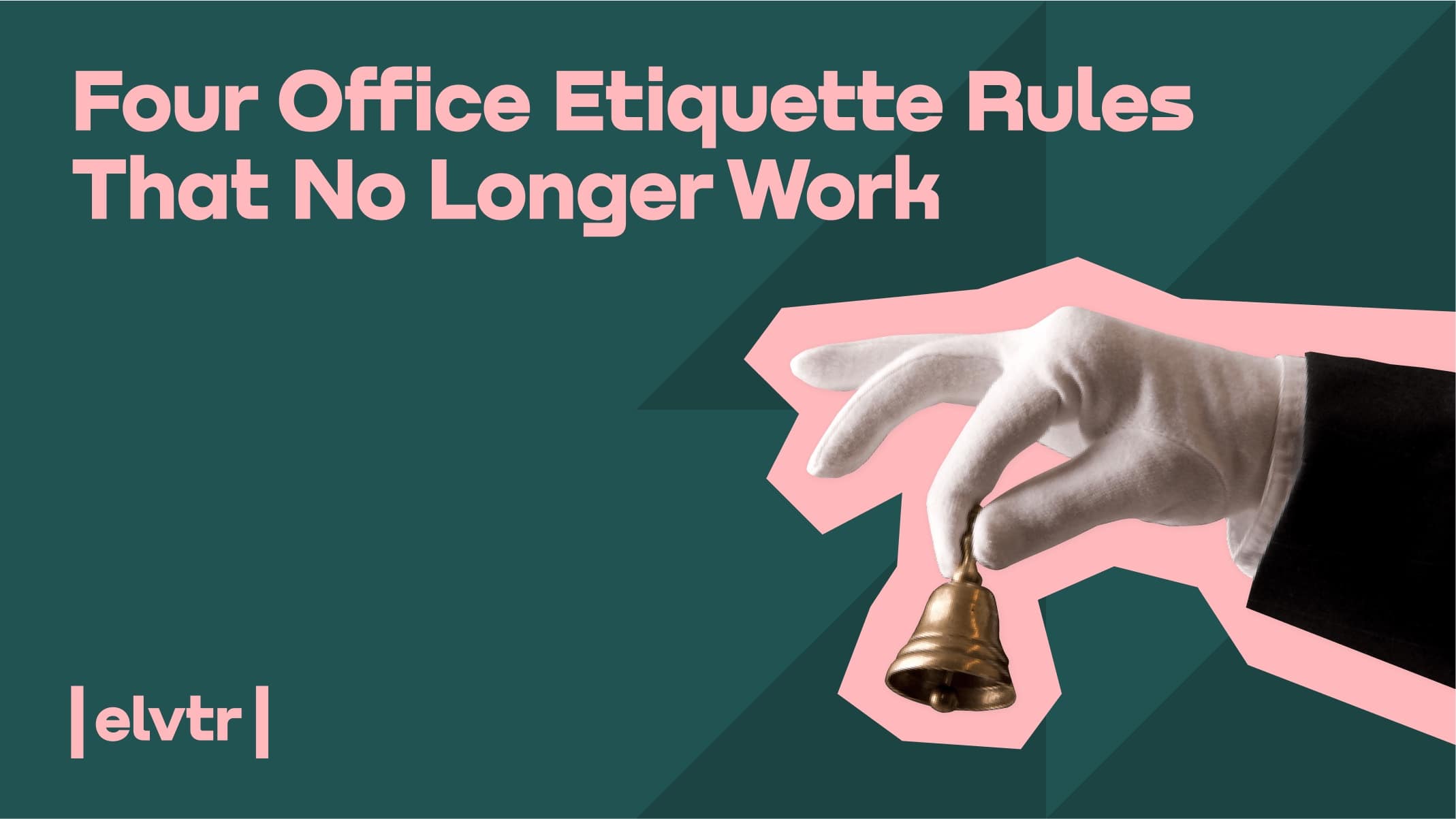 Because of the pandemic, many employees work from home for so long that they have forgotten what their office looks like. The good news is that this is an opportunity for companies to rebuild offline communication within the team, taking past mistakes into account.
We have gathered four office etiquette rules you will have to reconsider if you still want to see your team in real life.
#1. Working from dawn to dusk
Before the pandemic, employees used to work eight hours a day with a lunch break. Nowadays, when they return to the office, only a few want to work according to a fixed "10 to 7" hours. Currently, most employees wish to work to fit their lifestyles and individual needs.
According to Dice State of Remote Work, only 3% of employees want to work in the office five days a week. Some even agree to take a pay cut to keep working remotely. 75% of employees surveyed would be happy with flexible hours.
It may look different, namely:
Hybrid format: e.g. 2 days in the office, 3 from home.
Shorter working week: e.g. 4 days, but you have to work from the office.
Part-time: the possibility of working from home for part of the day.
In 2022, Nike introduced a hybrid 3/2 approach to its employees. People may stay home 2 days a week and work from the office 3 days a week. The team's return to offline was timed to coincide with the brand's 50th anniversary.
Amazon team transferred a significant number of employees to remote work early back at the start of the pandemic. They have since experimented with safe options for returning to office work. Amazon made the final decision in February 2023: all employees have to work offline at least 3 days a week since May.
In October 2022, Google allowed team members to work from any location for up to 4 weeks a year upon agreement with their manager. In January 2023, they changed this rule to allow people to stay home on Fridays and soften the news of laying off 12,000 people at the same time.
Employees of the Swedish fintech company Klarna can choose where they would like to work 20 days a year. For example, they can work remotely at home or in a foreign office of the organisation.
An international IT company, Buffer, has found an exciting solution. Their annual survey showed that 20% of remote workers feel lonely but not ready to return to the office. Then the management introduced a special "perk". Each team member who works out of a café now receives up to $200 a month to pay their bill there. The company believes that being around people will make employees feel less lonely.
#2. Colleagues are always "within reach"
On the one hand, lack of communication is the disadvantage of working remotely. On the other hand, being around physically can also be a disadvantage.
Working online has accustomed us to planning meetings in advance – at least because the team was scattered in various places. We are estranged from others distracting us with "one-moment" issues. Though, they end up taking a long time, as it takes an average of 23 minutes for a person to focus on a task again.
The bad habit of distracting colleagues from work may anew spring up after returning to the office. Therefore, it is now worth doing the following:
schedule meetings in advance – possibly online, even if you are in the same room. In a Highfive study, 94% of respondents confirmed that replacing traditional team meetings with video conferencing helps to be more effective. Employees spend less time in such meetings as there is no need to leave their workplaces, and they can keep working at the same time.
send a message to find out whether the person is available.
#3. Comfort and safety are not a priority
People have stricter requirements for office safety after the pandemic. Encourage employees to talk about their concerns and be ready to change old rules. For example:
Introduce outdoor team meetings. 87% of office workers love nature, but 75% of them have never worked outdoors.
Ask your employees to stay home if they are not feeling well. Before the pandemic, managers considered their staff members "heroes" if they came into the office with a fever. COVID-19 has changed the culture of sick leave. Currently, people have become more sensitive to even minor symptoms like a cough or sore throat, which can indicate anything.
Take care of the office zoning. For example, the noise level in the sales department will clearly be higher than in the IT department. Divide the office into quiet and loud areas. Design not only meeting rooms but also focus rooms carefully.
Remind employees that loud music and food smells in common spaces disturb their colleagues.
Upgrade your office to support health. Check how well the air ventilation system works and whether there is a supply of fresh air in the room. Also, check whether there is enough space for the team or if everyone is breathing down each other's necks. Provide air purifiers, ionisers and humidifiers so the employees get sick less often.
#4. Overtime work is an indicator of loyalty towards the company
People have reassessed their priorities after the pandemic. They put family, friends, health, hobbies and interests first. The work-life balance wheel has taken a new turn.
We no longer admire overtime work. Moreover, scientists have proven that when a person works more than 50 hours a week, his efficiency reduces drastically.
Employees who have "tasted" remote work force their managers to make more efforts to return the team to the office. Here are some tips to help you get through the period of adjustment to offline work:
Monitor the workload. Monitor the number of tasks for each staff member and the team as a whole, taking into account the complexity of the work, and the workload of employees.
Watch for signs of burnout. Returning to the office, even in a hybrid format, is stressful and can lead to burnout. If efficiency drops and the number of mistakes increases, it is a red flag worth paying attention to and communicating with the team.
Increase the number of vacation days and "kick out" those employees who forget to give themselves a break.
Pay attention to the well-being of employees, especially their mental health. Create a culture where people are not afraid to ask their manager for help when they feel overwhelmed or need to set priorities.
video caption